Jurassic World: Dominion Dominates Fandom Wikis - The Loop
Play Sound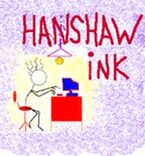 Hanshaw Ink & Image is a company based in Sunol, California. It was founded in 1990 by Carolann Hanshaw and its main purpose is to publish the writing, editing and designing works of Carolann Hanshaw and the photographs of Neil C. Hanshaw.[1][2] The company has produced a number of instruction manuals for video games, including the one of the first Shantae games.
Instruction manuals/documentation produced in the video game field
The following list has been compiled from a Google search over the site Allgame.com.[3][4]
Spawn: The Eternal (1997)
Commandos: Beyond the Call of Duty (1999)
ESPN X Games ProBoarder (1999)
Gex 3: Deep Cover Gecko (1999)
Marvel Super Heroes vs. Street Fighter (1999)
Power Stone (1999)
Resident Evil 2: Platinum (1999)
Resident Evil 3: Nemesis (1999, 2003)
ESPN International Track & Field (2000)
Legacy of Kain: Soul Reaver (2000)
Marvel vs. Capcom 2 (2000, 2003)
Plasma Sword: Nightmare of Bilstein (2000)
Sydney 2000 (2000)
The Legend of Dragoon (2000)
The Misadventures of Tron Bonne (2000)
Timeline (2000)
Tomb Raider: Chronicles (2000)
Tomb Raider Starring Lara Croft (2000)
Walt Disney World Quest: Magical Racing Tour (2000)
ATV Offroad Fury (2001)
Breath of Fire (GBA) (2001)
Commandos 2: Men of Courage (2001)
Devil May Cry (2001)
Dragon's Lair (2001)
ESPN MLS ExtraTime (2001)
Mad Dash Racing (2001)
Mega Man 64 (2001)
Mega Man X6 (2001)
Mega Man Xtreme 2 (2001)
Project Justice (2001)
Breath of Fire II (GBA) (2002)
Capcom vs. SNK Pro (2002)
Dino Stalker (2002)
Drakan: The Ancients' Gates (2002)
ESPN International Winter Sports 2002 (2002)
Herdy Gerdy (2002)
Maximo: Ghosts to Glory (2002)
Mega Man Zero (2002)
Resident Evil Gaiden (2002)
Shantae (2002)
Sly Cooper and the Thievius Raccoonus (2002)
SOCOM: U.S. Navy SEALs (2002)
Super Ghouls 'n Ghosts (2002)
Amplitude (2003)
Breath of Fire: Dragon Quarter (2003)
Chaos Legion (2003)
Clock Tower 3 (2003)
Disney's Hide & Sneak (2003)
Disney's Magical Quest 2 Starring Mickey & Minnie (2003)
Drake of the 99 Dragons (2003)
Gotcha Force (2003)
My Street (2003)
Onimusha 2: Samurai's Destiny (2003)
Resident Evil 2 (GameCube) (2003)
SOCOM II: U.S. Navy SEALs (2003)
Tak and the Power of Juju (2003)
Auto Modellista (2004)
Disney's Aladdin (2004)
Maximo vs Army of Zin (2004)
Mega Man Battle Network 4: Blue Moon (2004)
Mega Man X Command Mission (2004)
Steel Battalion: Line of Contact (2004)
Viewtiful Joe (2004)
Devil May Cry 3: Dante's Awakening (2005)
Disney's Magical Quest 3 Starring Mickey & Donald (2005)
Haunting Ground (2005)
Phoenix Wright: Ace Attorney (NDS) (2005)
Resident Evil 4 (2005)
Resident Evil Outbreak: File #2 (2005)
Street Fighter Anniversary Collection (2005)
Viewtiful Joe: Double Trouble (2005)
25 to Life (2006)
Devil May Cry: 5th Anniversary Collection (2006)
God Hand (2006)
Mega Man: Maverick Hunter X (2006)
Ōkami (2006)
Onimusha: Dawn of Dreams (2006)
Resident Evil: Deadly Silence (2006)
Ultimate Ghosts 'N Goblins (2006)
Lost Planet: Extreme Condition (2007)
Mega Man Star Force: Leo (2007)
MotoGP 07 (2007)
Resident Evil: The Essentials (2007)
Age of Conan: Hyborian Adventures (2008)
Conflict: Denied Ops (2008)
Looney Tunes: Cartoon Conductor (2008)
Lost Planet: Extreme Condition (Colonies Edition) (2008)
Mega Man Star Force 2: Zerker X Saurian/Mega Man Star Force 2: Zerker X Ninja (2008)
Monster Lab (2008)
Tomb Raider: Underworld (2008)
Wacky Races: Crash & Dash (2008)
Battlestations: Pacific (2009)
Bionic Commando (2009)
Mega Man Star Force 3: Red Joker (2009)
Resident Evil Archives: Resident Evil (2009)
Shellshock 2: Blood Trails (2009)
Bubble Guppies (2012)
References