Are you seeing double, or has "Heart Holder" eaten a Twin Mint?

This article is a disambiguation page for Heart Holder. The following is a list of links to pages that might share the same title. Please follow one of the disambiguation links below or search to find the page you were looking for if it is not listed. If an internal link led you here, you may wish to change the link to point directly to the intended article.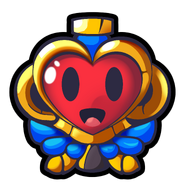 Heart Holder by Hachimitsu-ink
The
Heart Holder
is an item that is featured in
Shantae
,
Shantae: Risky's Revenge
, and in
Shantae: Half-Genie Hero
. They increase the heart counters of Shantae in both games allowing her to sustain more damage. To find more information on the location of the Heart Holders in both games, follow these links.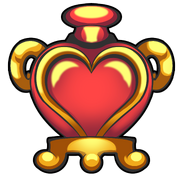 Community content is available under
CC-BY-SA
unless otherwise noted.