---
Welcome to the Shantae Wiki
This Wiki is dedicated to the Shantae series
Contributors are Super Welcome
If you would like to help out, you can use the following resources:
1. Check out our New Discussions Feature!
2. Shantae Wiki Community Portal
3. The Projects Page - Essentially a to-do list of things that need work on.
4. Admins: Hachimitsu, Roranoa Drake II
5. Character Sprites from Risky's Revenge to Seven Sirens
provided by Daxar on Spriter's Resource
---
---
Important announcement
Greetings fellow Shantae fans!

With the release of Half-Genie Hero, the wiki is undergoing major revamps and we are working very hard to keep up to date with all the latest information as well as getting content for older games up to date. We hope to make this wiki a home for all Shantae Fans to get together. Your contributions are appreciated!

Thank you for reading!
---
---
Featured Article
Shantae:Risky's Revenge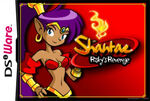 Shantae: Risky's Revenge is the second game in the Shantae series.
The game is on the Nintendo DSi's DSiWare shop (also part of the Nintendo eShop), released in North America on October 4, 2010 and later in all PAL regions barring Australia and New Zealand on February 11, 2011. It was later ported to iOS devices, went live on Steam Greenlight and was released on PC on July 15, 2014 in a Director's Cut edition. The Director's Cut edition was later ported to PlayStation 4 on June 22, 2015 and the Wii U on March 24, 2016. In October, 2016 the game had a limited physical release on the Playstation 4 via Limited Run Games and only 6,000 copies are available (worldwide).
Shantae: Risky's Revenge is the sequel to the Game Boy Color video game Shantae and is followed by Shantae and the Pirate's Curse, and Shantae: Half-Genie Hero.
As the title suggest, Risky Boots wants revenge on Shantae. At the start of the game, Risky steals a magic lamp and defeats Shantae, causing her to be fired from being the town's Guardian Genie. Read full article »
---
---
Shantae Links
Check out these great sites!
---
---
News
March 25, 2019 Wayforward announces Shantae 5! Launching in late 2019!
February 5, 2017 The Shantae Wiki now has an official community app. Download Now!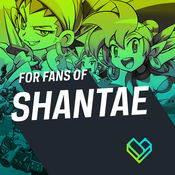 January 12, 2017 The official Shantae Wiki Discord Chat is live! Join today! https://discord.gg/kyz2Y4n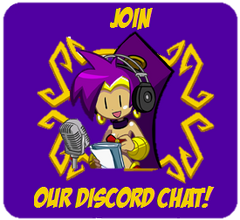 January 4, 2017 The Shantae Wiki is currently undergoing major renovations. Please stay tuned for some great surprises!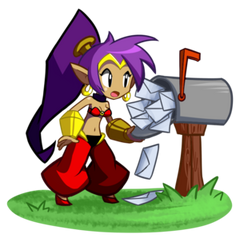 ---
Community content is available under
CC-BY-SA
unless otherwise noted.